Independent Directors & Advisors

Gautam Chatterjee 40+ years of experience.
Mr. Chatterjee has served as a civil servant in the housing sector. He is the Founder Chairman of MahaRERA. As a veteran of the residential real estate industry, he has led various departments of the Maharashtra government as Head of Slum Rehabilitation Authority (SRA), Maharashtra Housing and Area Development Authority (MHADA) and Dharavi Redevelopment Authority (DRA). He has also served as the Housing Secretary, Maharashtra.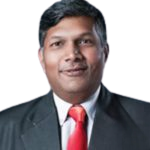 Jayesh Desai 25+ years of experience in the finance and infrastructure sector.
Mr.Desai is currently on the Board of Directors of Ayana Renewable Power Pvt. Ltd. Previously he was the Head of Investment (non-RE) at Piramal Enterprises Ltd. He has also served as CEO at Unitech Infrastructure, National Director at EY India, and VP Finance at Coca-Cola India in his career journey.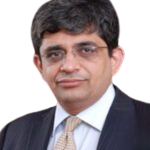 Raman Uberoi 32+ years of experience in risk assessment & consultancy.
Mr.Uberoi has served as the COO and President at CRISIL Ltd. He currently serves as a director on the boards of Dvara KGFS and Receivables Exchange of India Limited. He is also an advisor to Piramal Finance Ltd. and CRISIL Ltd. He has been a member of the board of directors at Magma Housing Finance Limited.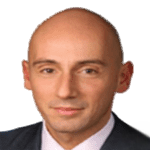 Dimitrios Kavvathas 21+ years of experience in asset management, cryptocurrencies, financial derivatives.
Mr.Kavvathas has served as a Partner at Goldman Sachs. He is currently the CIO at Harmony Advisors, Hong Kong. In his previous roles, he has held leadership positions at Amber Group, Nomisma Holdings Pte. Ltd., VTB Capital, and the Noble Group.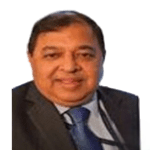 Sunil Srivastava 32+ years of experience in project finance, investment banking, credit risk.
Mr.Srivastava has served as a Deputy Managing Director at India's largest PSU lender State Bank of India. He has also been an advisor to The World Bank and Edelweiss Financial Services. He currently serves as a director on the boards of CSB Bank Limited, SIS India Ltd., Summit DigiTel, and EbixCash.

Dinesh Pandey 35+ years of banking experience
Mr.Pandey is a banking veteran, with experience in corporate banking, international banking, retail banking, and stressed asset resolution. In his last assignment, he served as the Managing Director & CEO CFM Asset Reconstruction Private Ltd Mumbai. Prior to that he has held various leadership positions at the State Bank of India.